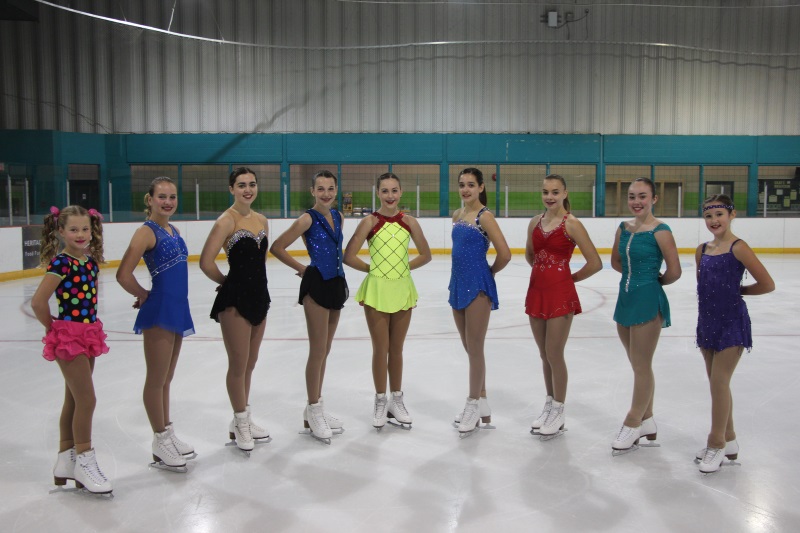 CompetitiveSkate
CanSkaters and STARSkaters who want to challenge their figure skating skills and show potential as competitive skaters can participate in the CompetitiveSkate Program. The Skate Canada Competitive Program offers nationally standardized competitions at the Juvenile, Pre-Novice, Novice, Junior and Senior levels in Singles, Pairs and Dance. These events are the stepping stones to other Skate Canada programs such as the Junior and Senior National Teams and the World and Olympic teams.
It's more than just skating! Skaters enrolled in our figure skating programs learn a variety of life skills in their pursuit of personal excellence. We believe that the skills that lead to excellence on the ice are the same life skills that lead to excellence off the ice... goal setting, planning, focus, discipline, confidence, time management, and of course HARD WORK!!!
When: Mondays 5:50-7:50 pm
Tuesdays 5:35-7:50 pm
Wednesdays 7:00-8:15 am
Thursdays 4:00-6:10 pm
Fridays 4:15 - 6:00 pm
Sundays 9:00-11:00 am
Where: Kinsmen Arena
2017/2018 Fees:
3 day/half package - $1165 + $385 fundraising + $60 volunteer
5 day/full package - $1550 + $500 fundraising + $80 volunteer
Drop in fees for additional sessions - $20/session or $35 for all sessions that day (Members)
Drop in fees for additional sessions - $30/session or $45 for all sessions that day (Non-Members)
Note: There is a $5.00 surcharge if non-members do not pay on same day of skating and have to be billed.